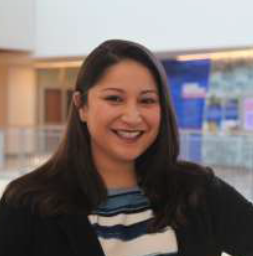 Education
University of Florida, Psychology
University of Florida, Counselor Education
Years of GA service in the AAC:
2012-2015
Current Position:
Human Resources Manager Strategic Talent Group, University of Florida Human Resources
What I learned from my AAC assistantship:
Due to how incredibly dynamic the AAC is and the variety of teams, programs, and responsibilities in the office, I learned a great deal about what it would be like to be a professional in higher ed., academic affairs, and student affairs/student facing roles. I developed my skills specifically in areas such as public speaking, program development, time management, delivering complex information, and trusting myself and my knowledge when working with students and colleagues.
How my AAC assistantship prepared me for my career:
All the positions I've held in my career so far have in common that they've played a part in facilitating the growth and development of others and consulting on the process and steps to reach determined goals. I was able to do this in different ways as a GA in the AAC (academic advising, teaching classes, presenting at conferences) and I've valued being able to use my experiences from when I was a GA as building blocks to move forward in those areas, as well have the confidence to try new spaces for development.
My career path has been:
Interesting! I've learned and grown with each opportunity; transitioning from Counseling, to Academic Advising, to Career Services, to Talent Acquisition and Management in Human Resources.
Anything else?
My experience as a GA was very positive because of the high trust, high support environment my supervisors and the staff had towards me even as a GA. I was able to contribute in ways that were meaningful and fruitful, for me and for the office, and through that I learned a lot about myself and what I was interested in pursuing for the next steps in my career.