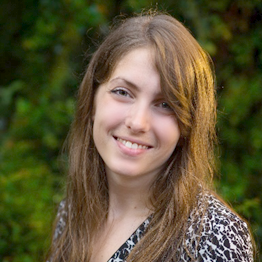 Education
UNC – Charlotte: Psychology and Sociology
UF: M.Ed/Ed.S in Counselor Education – Mental Health Counseling
Years of GA service in the AAC:
2016-2018
Current Position:
Licensed Professional Counselor Associate (LPCA) in private practice
What I learned from my AAC assistantship:
I learned the importance of the role academic advisors play in communicating with students and guiding them along during their time at UF. I learned how valuable help from advisors can be to students, and how important it is to give students accurate information. I also learned how challenging and important it is to effectively balance the students wants and needs with academic and university policies.
How my AAC assistantship prepared me for my career:
The assistantship helped me strengthen my attention to detail, and it reinforced the importance of providing thorough support with accurate information. This has helped me in my counseling career when I needed to connect my clients to outside resources or the correct educational materials for their mental health or relationship patterns.
My career path has been:
After earning my Master's degree in Mental Health Counseling from UF, I accepted a job as a therapist in private practice. Having the assistantship at the AAC was a great complement to my counseling training.
Anything else?
I am so impressed with the work the AAC does for UF's College of Liberal Arts and Sciences students. I've seen the CLAS advisors work hard handling challenges and paving pave the way for students to successfully focus on their academic careers, and this has been very inspiring for me.