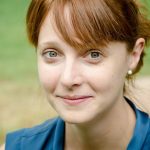 Education
University of Florida, B.A. in History with a minor in European Union Studies
University of Florida, M.Ed. in Student Personnel in Higher Education.
Years of GA service in the AAC:
2009-2011
Current Position:
External Scholarship & Fellowship Coordinator for the University of Florida
What I learned from my AAC assistantship:
"Growing up" as an advisor in the CLAS-AAC was full of opportunity. I came into my graduate program wanting to better support underrepresented and first-generation students in the advising experience. After my first semester in the AAC, I was able to join the AIM Committee where I learned more about working with underrepresented populations and was in charge of a newsletter mailed to the parents and families of AIM students. Parental involvement is especially critical with many students today, so it was nice learning early on how to supply parents with helpful information that encouraged them to be allies in their student's education process.
How my AAC assistantship prepared me for my career:
Throughout the various types of advising I've done in the last decade, one thing I learned in the AAC stays constant in all my work with students: finding a way to turn disappointment into opportunity.
When I was in the AAC, this often-resembled informing students they were required to change their major. Then, it was critical to turn the discussion to what other types of courses the student enjoyed and excelled in to put them on a positive path to a new major.
In fellowship advising, it is a similar conversation but on different subject matter. Many students come to my office, for example, wanting to be the next Rhodes Scholar, but I often help them see they are not competitive or an appropriate fit for the Rhodes; ideally, I do this by helping them identify other prestigious awards that they may not have known about and that better fit their interests and ultimate goals.
In some ways, this all falls under the style of strengths-based advising. It is a wonderful thing to help a student realize their strengths and potential, especially during times of doubt and disappointment.
My career path has been:
After leaving the AAC, I headed 2,500 miles away to Tempe, Arizona to work as an advisor in a small department at Arizona State University. After two years, I was hired as an advisor in ASU's Honors College. High-achieving students became a population of interest to me when working on a research project regarding Honors advising with a colleague back at UF. After spending eight year out West, I returned to UF in March 2019 to oversee prestigious fellowship advisement for all students and alumni.
Anything else?
When I was in the AAC, I was encouraged by the professional advisors to get involved with NACADA: The Global Community for Academic Advising. Once I became a member, I started my involvement by reading and scoring conference proposals, won a graduate student scholarship to attend the Region 4 conference, and presented at the Annual conference—all while a graduate student! Since then, I've received grant funding for a research project and held several leadership positions in NACADA, including my current position on the NACADA Council at the Region Division Representative. My NACADA involvement is critical to my development as an advisor, and I am so grateful the AAC encouraged and supported me to get started!