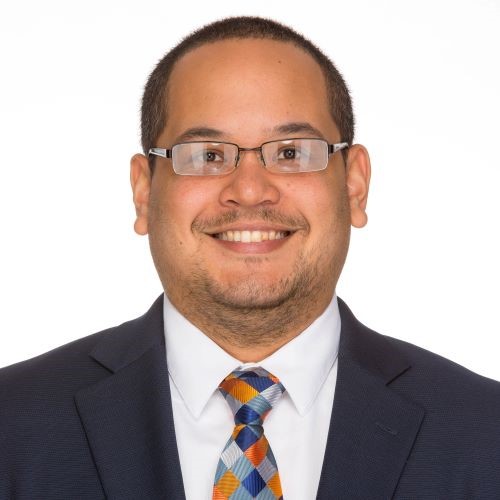 Education
University of Florida, B.A. in Anthropology
University of Florida, M.Ed. and Ed.S. in Counselor Education Program specializing in Marriage and Family Counseling.
Years of GA service in the AAC:
2011-2013
Current Position:
Assistant Director, Machen Florida Opportunity Scholars Program at UF
What I learned from my AAC assistantship:
I learned key skills including teamwork, problem-solving, communication, and taking initiative.
Teamwork: opportunity to learn from broad range of specialists within the AAC including pre-health, pre-law, exploratory, and transfer teams. This allowed me to learn different skillsets for working with a wide variety of students.
Problem-solving: Due to the scope of knowledge and work required in the AAC, there was always room for discuss on improving/trying new methods of connecting with students. For example, during extremely busy times, I was able to participate in a pilot "quick advisor" style option at the front desk to expedite advising services for simple tasks.
Communication: working with such a variety of students each day enhanced my abilities to not only deliver critical academic information, but also practice different methods of delivery based on student personalities/attitudes. Each student advising interaction required slightly different styles of delivery to ensure students felt heard and understood during the advising session.
Taking initiative: working in higher education is an ever evolving career. Solutions that once worked may not and the AAC and my supervisors allowed me to try new initiatives. For example, I was a member of the Preview (orientation) presentation team and helped to develop a new presentation for incoming students. Each year, the presentation was modified further to account for student needs.
How my AAC assistantship prepared me for my career:
I was able to learn how to effectively communicate with a very diverse mix of students on topics that ranged from basic class selection to more advanced discussions on life goals and creating pathways to achieve them.
My career path has been:
I was a GA in the AAC for 2.5 years before transitioning to a full time position in the center for an additional 3.5 years. I subsequently moved to my current position in the MFOS program.