The University of Florida's College of Liberal Arts and Science offers students the opportunity to study in Sydney, Australia. Founded in 1850, the University of Sydney is Australia's oldest university. Not only is the University of Sydney one of country's most prestigious universities, but it is also one of the world's most comprehensive research and teaching institutions and offers a broad range of academic subjects for students to study. The historic campus is located near the Central Business District and is easily accessible to downtown Sydney. A world class city and capital of the state of New South Wales, Sydney has a population of more than 5 million people. It is home to the iconic Bondi Beach, the Harbourfront and the Sydney Opera House. The city boasts innovative restaurants, a vibrant arts and culture scene, a bustling nightlife, and routinely hosts world class performances and events.
Apply to the University of Sydney
Requirements/Eligibility
Open to all CLAS majors (Science majors, including pre-medical/dental/vet students, are encouraged to apply)
Languages of Instruction: English
Required GPA: 3.0
Students must have completed 12 hours of coursework at the University of Florida
Two letters of recommendation
Official Transcript
Statement of Purpose
Interview with Dr. Brian Harfe, CLAS Associate Dean
Credits/Courses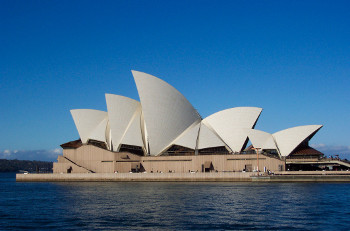 A large number of University of Sydney courses have been pre-approved to transfer course credit (see samples of course equivalents). Additional course equivalents are possible by contacting Dr. Brian Harfe in the CLAS Deans Office.
School of Geosciences UF course equivalents.
Internships
It's not just an exchange program! The University of Sydney also has an internship program for six credits in which exchange program students can participate. The program includes five professional development workshops—on Australian business culture, communication styles, social media platforms, and more—and two tracks—Industry Placements and Research Placements. Learn more.
Tuition
Tuition at the host school is waived for exchange students. Students participating in an exchange pay tuition directly to the University of Florida at their usual tuition rate. All financial aid, scholarships, and fellowships are applicable. Students incur no additional tuition cost while they are on an exchange.
Housing
Exchange students are guaranteed off-campus housing within walking distance of the University provided their requests are submitted on time.
Financial Aid
University of Florida students needing financial aid should apply through UF Student Financial Affairs. Normal eligibility for aid may be used while studying abroad as an exchange student. This includes using the Bright Futures scholarship and the Florida Pre-Paid College Plan.
Scholarships
For fall, spring, and academic-year scholarships administered by the University of Florida International Center, the deadlines for application are: early March for programs starting in fall; and early October for programs starting in spring. Applications forms are available on the UF International Center website.
– The Brian and Kate Harfe International Exchange Scholarship: Please note that preference will be given to students spending an entire year abroad.
Health Insurance
Students will be billed for mandatory international health insurance which includes emergency medical assistance.
Fees
A $425 non-refundable service charge is assessed for students participating in single semester or Academic Year programs. (The $425fee is refundable if student is not accepted to the program). This charge is due within 21 days of the application. Students will be charged regular UF tuition while participating in the program.
Application Deadlines
See the application deadline and dates on the International Center website.
Contact Information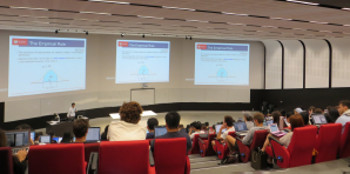 UFIC Study Abroad Advisor
Emma Frierson (she/her)
Study Abroad Advisor
efrierson@ufic.ufl.edu
352-273-1508
UF Faculty Manager
Dr. Brian Harfe
bharfe@ufl.edu
(352) 294-1955
Additional Information
The University of Sydney offers a "Spring Friendly" term in addition to their regular "Spring" term (which is called term 1. The seasons are reversed in Australia compared to the US!). The Spring Friendly term begins in early January and ends May 31st, allowing UF students the opportunity to enroll in the UF summer B term. Please keep in mind if this option is chosen, there is a limited selection of courses (~450 classes versus the normal ~2,500 classes available for exchange students; Spring Friendly courses can be found online). Note that all courses taken at Sydney must be approved by a UF Advisor to receive UF equivalence credit. See the "2020 Spring Friendly Study Abroad" brochure for more information.
Sydney Insights
Tools to Make Your Life Easier (Student edition)
University of Sydney
University of Sydney Study Abroad and Exchange Guide
University of Sydney UF Exchange Flyer

Apply to the University of Sydney