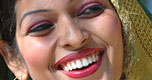 Anthropology
: Anthropology majors study people as they relate to their culture and examine the patterns of social behavior. Anthropology looks at all aspects of human biological and social life from earliest times to the present, and seeks to understand how humans adapt to their natural and social environments. The Anthropology major has four subfields: cultural anthropology, archaeology, biological anthropology and linguistics.

Biology
: This major prepares students for careers in education, the allied health professions and interdisciplinary fields such as environmental or biotechnology law, science journalism, bioscience management and more. This curriculum is not designed for those interested in attending professional schools such as medical, dental or veterinary.

Computer Science
: Practically every sector is interested in computer science graduates. Computer science is a field with varied job prospects, including business analyst, software engineer, researcher, programmer and computer systems analyst. That's why our Online Bachelor of Science in Computer Science program gives students the freedom to tailor their curriculum to their interests, skills and academic strengths.

Criminology
: The UF Online Bachelor of Arts in Criminology degree program examines criminal behavior, criminal justice systems and law from a multidisciplinary, liberal-arts perspective. Ultimately this program prepares students for careers in the criminal or juvenile justice systems (i.e., courts, law enforcement, corrections) or gets them ready to attend law school or graduate school in criminal studies.

Geography
: Geography majors learn about Earth's physical environment. Students learn to understand social, cultural, economic and environmental concepts from a spatial perspective, and techniques such as geographic information systems (GIS), remote sensing, aerial photo interpretation, database handling, and computer-based cartography to assist in regional planning, map production, and environmental assessment.

Geology
: Geology majors learn about Earth's physical environment including climate, non-renewable geological resources, renewable geological resources, geological hazards and remediation as well as basic required skills. These skills and the geological perspective open doors to employment in government and private firms that deal with water management, mining and petroleum exploration, climate change, the environment and education.

Psychology
: This bachelor's in psychology prepares students for a wide range of careers in areas such as education, personnel management, business and marketing, health care and counseling as well as for graduate and professional programs, whether it's to continue their studies in psychology or another field such as law.

Sociology
: The UF Online Bachelor of Arts in Sociology degree program prepares students for a career in business, marketing, advertising, human resources, community and social services, education, public health, criminal justice, government and research. The sociology undergraduate program also provides excellent preparation for individuals considering law school.