This is the advising page for College of Liberal Arts and Sciences (CLAS) UF Online or PaCE programs. If you are a residential/on-campus student seeking CLAS advising (even if taking online courses this semester), please see the AAC homepage for information on how to see a CLAS advisor.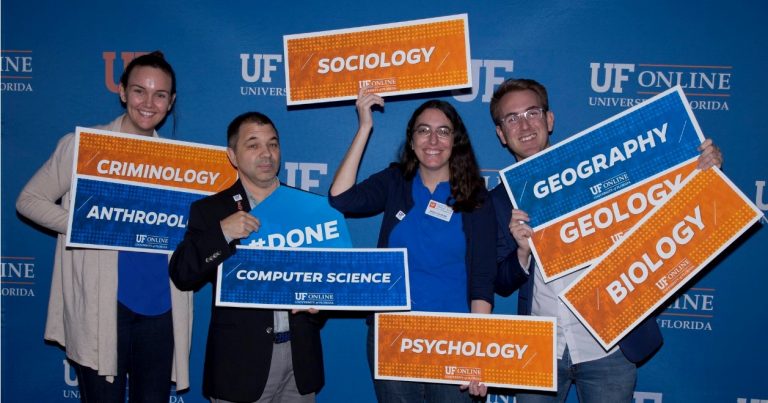 About us
Students in the UF Online and PaCE (pre-transition) programs are assigned an advisor based on major and/or last name. Your advisor will serve as a consistent and direct point of contact throughout your time at the University of Florida. In this way, students are set up so that they have easy access to advisors, sufficient time available during their advising sessions, and receive reliable and timely information when they need it.
Below are some examples of things our advisors can help you with:
Review University/College/Major requirements for graduation (general education, foreign language proficiency, etc.).
Review Universal Tracking and course planning for graduation.
Discuss academic holds.
Explain placement and prerequisites for CLAS courses.
Discuss Academic probation.
Discuss petitions for an exception or waiver of a college/university rule/regulation/requirement.
Discuss changing majors to CLAS majors (majors outside CLAS require an advisor in the desire major's college).
See more UF Online Advising Services.