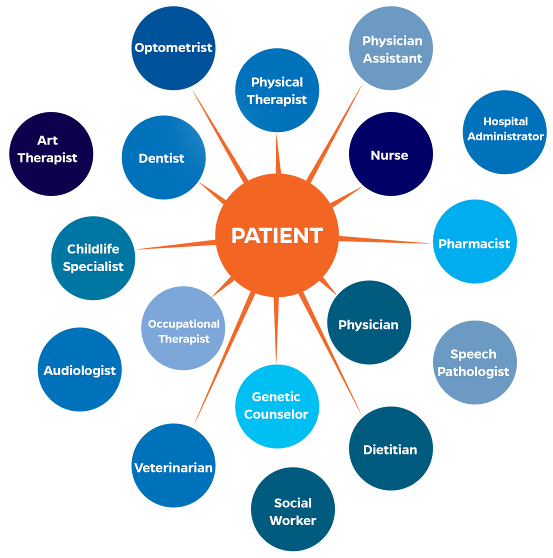 Visit www.explorehealthcareers.org.
Visit NAAHP, The Voice of Health Professions Advising.
Most students are unaware of the wide variety of career options in health care. Patient care involves contributions from professionals with a wide variety of specialties that work together as a team. You should take time to explore the careers that are available to you, and find the one that is the best fit with your strengths, goals, and interests. On Pre-Health Essentials we provide links to information on a wide variety of health related careers. After reviewing information online, plan to shadow professionals in your careers of interest to get a first-hand look at what the profession is like on a day to day basis.
Keep in mind questions like:
What tasks do I envision doing with patients?
How long do I want to be in school?
How many hours per week do I want to work?
Do I want to work under the supervision of another professional or on my own?
Am I comfortable with making difficult decisions?