Transfer Admissions
Prospective Transfer Chat!
Join us for Transfer Chat
All times EST:
Friday, September 21, 3:00 pm – 5:00 pm
Wednesday, September 26, 2:30 – 4:30 pm
Friday, October 5, 3:00 – 5:00 pm
Wednesday, October 10, 2:30 – 4:30 pm
Friday, October 19, 3:00 – 5:00 pm
---
Featured Major
Japanese
The B.A. in Foreign Languages and Literatures (FLL) provides students with a knowledge of a specific language (or languages) and advanced familiarity with the cultural practices and traditions associated with the language(s) of specialization. The FLL major prepares students to move freely and decisively through a complex and rapidly globalizing world. At home and abroad, FLL graduates are superior researchers, educators, entrepreneurs, and contributors to the cultural, economic, business, political, and artistic landscapes they inhabit. See what some of our Japanese major graduates are doing today.
Student Spotlights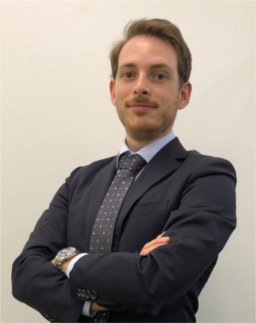 Denton Clark: 2009 graduate
: Translator at a general trading company in Tokyo called Sojitz Corporation.
Jessica Latherow: 2015 graduate
: Finishing her master's in TESOL and will be a licensed homeroom teacher for the private junior high school in Shizuoka Prefecture.
Neill Peterson: 2013 graduate
: Marketing Strategist at Nikko Asset Management.
Please select the major in which you're interested:
---
Thank you for your interest in transferring to one of the majors in the College of Liberal Arts and Sciences (CLAS) at the University of Florida. As the largest and most diverse college at UF, we offer over 40 majors from which to choose.
We are currently reviewing transfer applications for all majors in the College of Liberal Arts and Sciences for Spring 2019. (Note: Transfer students cannot apply directly to the Interdisciplinary Studies majors.) If you have already applied for transfer admission, please check the status of your application. If you have not received a decision, please keep in mind that your application has to be reviewed by both the Admissions Office and the College of Liberal Arts and Sciences and this process can take time as we do receive a large volume of applications this time of year. We expect to have most of our applications with complete credentials reviewed and decisions made by October 31, 2018. Feel free to contact us at CLASTransfer@advising.ufl.edu or (352) 392-1521 if you have any questions throughout the process particularly if you have any new information that might be helpful to our Admissions Committee.
The information provided above indicates the minimum criteria needed to be considered for each CLAS major. Meeting these criteria will typically make you a competitive applicant for admission. Certain majors (e.g., biology, chemistry, criminology, and psychology) are especially competitive due to the large number of applications received for these majors. However, sometimes an alternative major can also work well with your educational goals and career objectives. Therefore, we encourage you to consider other majors in CLAS if you are not competitive for your first choice major. However, please be aware that junior transfer students cannot change their major once at UF so be sure that the major for which you apply is the major you wish to pursue to graduation.
Please note that it is not necessary to have completed all of these courses in order to submit an application. However, all courses must be completed prior to your first term at UF. We recommend that at least one-half of the courses for your desired major be completed by the time you apply for admission and that you list the additional courses you are taking as "in-progress" on your application.
Academic advisors are also available to talk with you about your choice of major.